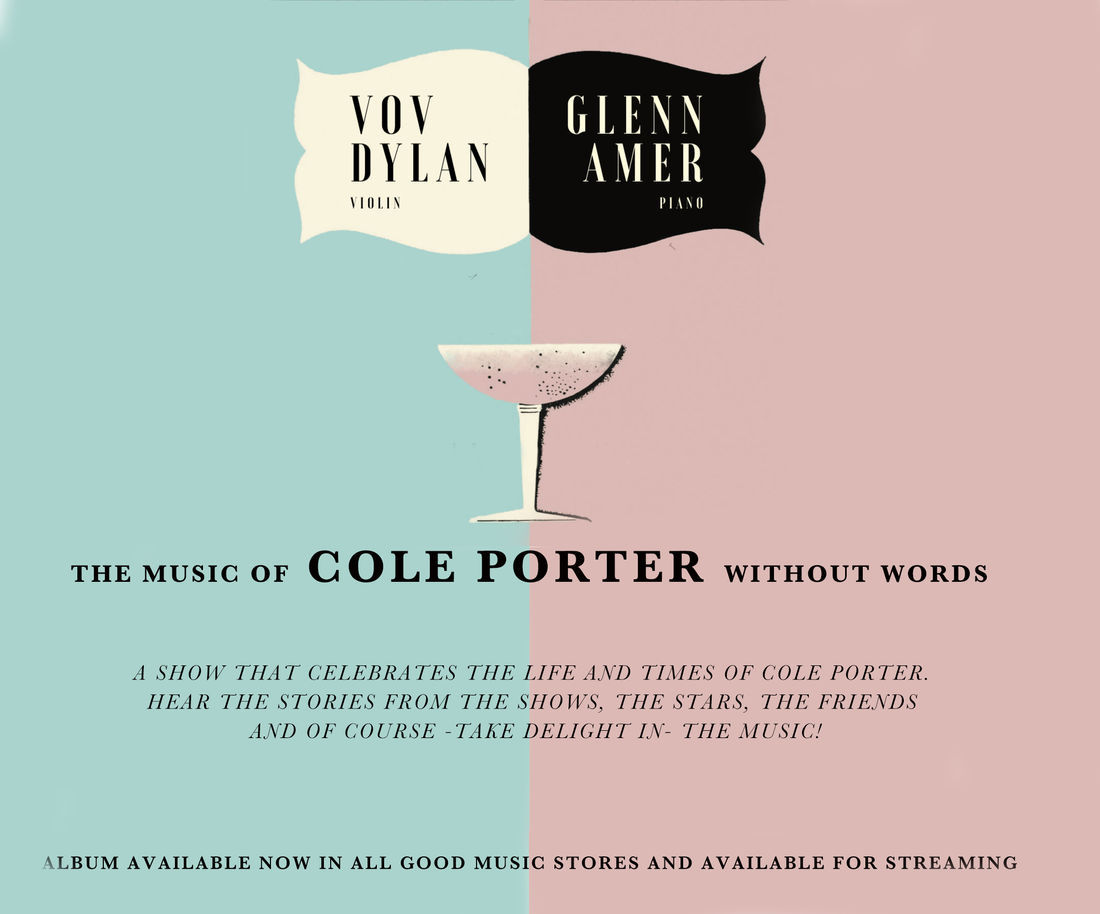 THE MUSIC OF COLE PORTER A CELEBRATION
VOV DYLAN (VIOLIN) & GLENN AMER (PIANO)
A CELEBRATION OF THE STORIES, THE SHOWS THE STARS, THE FRIENDS AND OF COURSE THE MUSIC OF COLE PORTER!
The music of Cole Porter has been loved by generations across the globe – this show performed by Vov Dylan on Violin and Glenn Amer on Piano and Vocals takes audiences on a intimate cocktail style soiree and celebration of the music and stories that surrounded Cole Porter and his life and legacy.
Audiences can expect to sing and sway along, laugh and be titillated by some of the stories from the golden era of Broadway and Hollywood Musicals as Vov and Glenn serenade you with selections like Night And Day, I've Got You Under My Skin, Begin The Beguine, So In Love, True Love, DeLovely, You're the Top and many more!
This show comes on the back of the release of the new album "The Music Of Cole Porter Without Words" that is now available for purchase in store and online globally.