POPULAR PIECES PLAYED BY VOV DYLAN AND PALACE ORCHESTRA MUSICIANS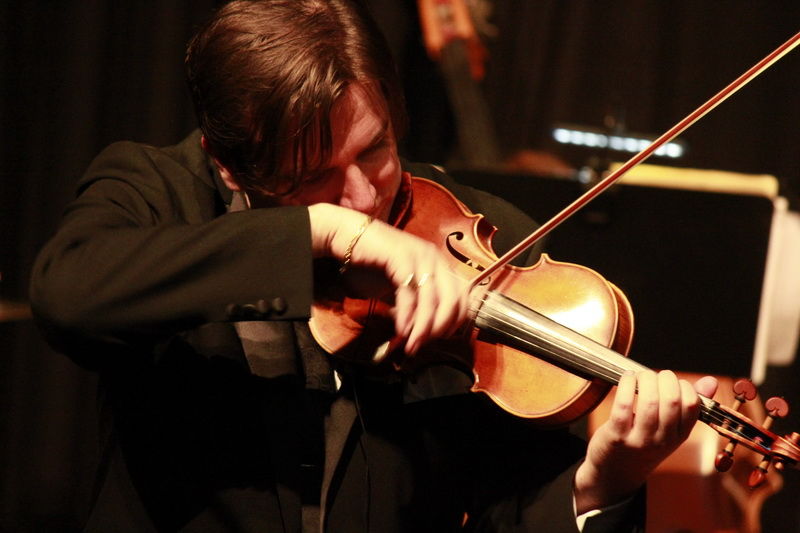 The list of pieces known and performed by Vov Dylan and the Palace Orchestra Musicians is enormous. This list contains some classical pieces, jazz standards, ballads, rock pop and other various titles that are often requested, and can be played almost instantaneously.
Please also note that this is a starting point and not the limit of the repertoire - and for more specialised occasions there is a huge list in each style of music .........
PIECES BEGINNING WITH 'A'
A Train
After You've Gone
An Affair To Remember
Agua de Beber
Ain't Misbehavin
Ain't That A Kick In The Head
Alexanders ragtime Band
Alfie
All By Myself
All I Do Is Dream Of You
All Of Me
All Of You
All The Things You Are
All the Way
Almost Like Being In Love
Always
Amor
Anything Goes
April In paris
As Time Goes By
At Last
Autumn Leaves
Avalon
Annen Polka
anema E Core
An Apple For The Teacher
A Media Luz
Amapola
Always Look On the Bright Side Of Life
Arrivederci Roma
Adams family
Adios Muchachos
Are You Lonesome Tonight
A Thousand years
PIECES BEGINNING WITH 'B'
Baby face
Back In Your Own Backyard
Be careful Its My heart
Beauty And The Beast
Begin The Beguine
Bei Mir Bist Du Schoen
Besame Mucho
Bewitched, Bothered and bewildered
Beyond The Sea
Big Spender
A Blossom Fell
Blue Bossa
Blue Moon
Blue Skies
Blueberry Hill
Brazil
The Breeze and I
By Myself
By The Light Of The Silvery Moon
Bye Bye Baby (baby Goodbye)
Bye Bye Blackbird
Bridge Over Troubled water
Blue Danube waltz (Strauss)
Beer Barrel Polka
Bohemian Rhapsody
Barber Of Seville
Blame It On the Boogie
Build Me Up Buttercup
Billy Jean
PIECES BEGINNING WITH 'C'
Call Me Irresponsible
Caravan
Carioca
Carolina In The Morning
C'est Ci Bon
Change Partners
Charade
Chattanooga Choo Choo
Cheek To Cheek
Cherry Pink and Apple Blossom White
Chicago
Chinatown My Chinatown
Come Fly With me
Come rain or Come Shine
Come back To Sorrento
The Continental
Corcovado
Cry Me A River
Chipmunk Song
Carnival Of Venice
Carmen Fantasy
Czardas
Canon in D
Cuddle Up A Little Closer
Candle In The Wind
Crocodile Rock
Can You Feel The Love Tonight
Circle Of Life
Chiquelin De Bachin
Claire De Lune
Come Prima
Caruso
Can't Help Falling In Love
Chi baba Chi baba
Can't Take My Eyes Off You
Can can
Celtic Rondo
Crazy Little Thing Called Love
PIECES BEGINNING WITH 'D'
Dancing In The dark
Danny Boy
Dark Eyes
Dearly beloved
Deep Purple
Desafinado
Diamonds Are A Girls best Friend
Dinah
Dindi
Ding Dong The Witch Is Dead!
Don't Fence Me In
Don't Get Around Much Anymore
Dream
Dream a Little Dream Of Me
Dream Dancing
Dear hearts And Gentle People
Duelling banjos
Desperado
Do Re Mi
Devil Went Down To Georgia
Donkey Serenade
Despacito
Don't Worry be happy
PIECES BEGINNING WITH 'E'
Easter Parade
Easy To Love
Embraceable You
Evergreen
Every Time We Say Goodbye
Everybody Loves Somebody
Everybody Loves A Lover
Emperor Waltz (Strauss)
Edelweiss
Everything
PIECES BEGINNING WITH 'F'
Fascinating Rhythm
Feeling Good
Fever
A Fine Romance
Five Foot Two, Eyes Of Blue
Fly Me To The Moon
A Foggy Day
For Once In My Life
Frenesi
From This Moment On
Funny Face
From Russia With Love
Fiddler On the Roof
Funiculi Funicula
Flower Duet (Delibes)
PIECES BEGINNING WITH 'G'
Georgia On My Mind
Get Happy
Girl From Ipanema
Glory Of Love
The Good Life
Green Eyes
Gigi
Galway Bay
Gentle On My Mind
Game Of Thrones
PIECES BEGINNING WITH 'H'
Harlem Nocturne
Have I told You lately that I love you
Heart and Soul
Heat Wave
Hello Dolly
Hello Young Lovers
High Society
Honeysuckle Rose
How deep Is The Ocean?
How Insensitive
How Long has this been going on?
How Are Things In Glocca Morra?
Have You Met Miss Jones?
Hey Jude
Hungarian dance 4 and 5 (Brahms)
Hymn a lamour
Humoresque (Dvorak)
Hush Little baby
Happy Together
PIECES BEGINNING WITH 'I'
I can't believe your in love with me
I Can't Stop Loving You
I Concentrate on you
I Could Have danced all night
I Don't Stand A Ghost Of a Chance with You
I Dreamed A Dream
I Get a Kick Out Of You
Iv'e got a Crush On You
I Got Rhythm
I have Dreamed
I Left My heart in San Fransisco
I Let A Song Go Out Of My heart
I Love Paris
I Love You
I Only Have Eyes For You
I Remember You
I Wanna Be Loved By You
I wish You Love
I won't dance
I'd Like To Get You On a Slow Boat To China
If
If I Loved You
If I Only Had a Brain
I'll Be Seeing You
I'm Beginning to see The Light
I'm Gonna sit right down and write my self a letter
I'll Build A Staircase To Paradise
I'm In The Mood For Love
I'm Old fashioned
I'm Putting all my eggs in One Basket
Imagaination
In the Cool Cool Cool of The Evening
In the Mood
In The Still Of The Night
In the Wee Small Hours of the Morning
It Could Happen To You
It Don't Mean a Thing
It Had To Be You
It Only happens when I dance with you
Its easy To Remember
It's Only A Paper Moon
I've Got the world on a string
I've Got You Under My Skin
I've Grown accustomed to her face
I'll Be There
Innamorata
In The Chapel In the Moonlight
I Won't dance
I'm Yours
I'm a beleiver
I Honestly Love You
I Go To Rio
I still Call Australia Home
Isle Of Capri
I Do I Do I Do
I Will Survive
PIECES BEGINNING WITH 'J'
Jeepers Creepers
Just In Time
Just One Of Those Things
Just The Way You Are
Just the Way You Look Tonight
Jealousy
PIECES BEGINNING WITH 'K'
Killing me Softly
Kiss To Build A Dream On
Kalinka
PIECES BEGINNING WITH 'L'
Lady Be Good
Lady Is A Tramp
Last Night When We Were Young
The Last Time I Saw Paris
Laura
Lazy River
Let It Be
Let There Be Love
Let Me Call You Sweetheart
Let's Call the whole Thing off
Let's Face The Music and Dance
let's Fall In Love
Limehouse Blues
Liza
Long Ago (and far Away)
Look For The Silver Lining
The Look Of Love
l - o -v - e
Love For Sale
Love Is Here To Stay
Love is A Tender Trap
Lovely To Look At
Luck be A Lady
Lullaby of Birdland
Lullaby of Broadway
Lulu's back In Town
Love Me Tender
la Paloma
Little Ole Wine Drinker Me
L'accordioniste
Little Green Apples
Liebeslied (Kreisler)
Londonderry Air
Land Of A Thousand Dances
Love Is In The Air
Lumberjack Song
Lazy Mary
La Donna E Mobile
Libertango
Love Will Keep Us Together
PIECES BEGINNING WITH 'M'
Mack The Knife
Magic Moments
Makin Whoopee
A Man and A woman
The Man / Girl I Love
Manhattan
Meditation
Minor Swing
Misty
Mona Lisa
Moon River
Moonglow
Moonlight Becomes You
Moonlight Serenade
more
The More I See You
My Blue Heaven
My Favourite Things
My Funny Valentine
My heart Belongs To daddy
My Kind Of Girl
My Shining Hour
My Way
My Eyes Adored You
McNamara's band
Marry You
Memories are made Of This
Mockingbird
My Girl
My Wild Irish Rose
Mi Buenos Aires Queridos
Mamma
Mambo Italiano
Material Girl
My Heart Will Go On
Misirloo
Mama Mia
Mr sandman
PIECES BEGINNING WITH 'N'
nancy
Nature Boy
The Nearness Of You
Nevertheless
Nice 'n' Easy
Nice Work If You Can get It
Night and day
Night Train
The Night Has a Thousand Eyes
A Niughtingale Sang in Berkley Square
Now It Can Be Told
Nuages
No Regrets (Non je ne Regrette Rien)
Non Dimenticar
Never On A Sunday
Nights Of Gladness
PIECES BEGINNING WITH 'O'
Ol man River
Old Folks At Home
On the Street Where You Live
On The Sunny Side Of The Street
One Note Samba
Orange Coloured Sky
Over The Rainbow
One Fine Day
Oh My papa
O Sole Mio
One day When We Were Young
PIECES BEGINNING WITH 'P'
Paper Doll
A Paper Moon
Pennies From heaven
People
People will say we're in Love
Perfidia
Pick Yourself Up
Pink Panther Theme
Please be Kind
Please Don't talk About Me When I'm Gone
PS I Love You
Putting On The Ritz
Piano Man
Play A Simple Melody
Poinciana
The Prayer
Powder Your face With Sunshine
Pretty Baby
Padam padam
Partita 3 - JS BACH
Pizzicato Polka
Por Una Cabeza
Pie Jesu
Pavan (Ravel)
Perfect
PIECES BEGINNING WITH 'Q'
Que Sera Sera
Quiet Nights Of Quiet Stars
Quizás Quizas Quizas
Queen Of the Night Aria
PIECES BEGINNING WITH 'R'
Red Sails In The Sunset
Remember
Rockabye Your baby with a dixie melody
Rock around the clock
Return To Me
Roses From the South (waltz)
Radetzky March
PIECES BEGINNING WITH 'S'
Save The Last Dance For Me
S'wonderful
Satin Doll
Saturday Night
Secret Love
Send In the Clowns
September In The Rain
September Song
Serenade IN Blue
The Shadow Of Your Smile
The Sheik Of Araby
She
She Didn't Say yes
Shine On harvest Moon
Singin In The Rain
Smile
Smoke gets In Your Eyes
So In Love
Softly As I Leave You
Somebody Loves Me
Someday My prince Will Come
Someone To Watch Over Me
Somewhere along the way
Somewhere Over the rainbow
Sonny Boy
Stardust
Steppin Out With My baby
Stormy Weather
Strangers In The Night
Sumertime
Supercalifragilisticexpialidocious
Swanee River
Sway
Sweet Georgia Brown
Swinging On A Star
Sophisticated Lady
She Loves You
Sentimental Journey
Skokiaan
She's Always A Woman
San Antonio Rose
Something
sabre Dance
Schon Rosemarin (Kreisler)
Sadko (Indian Love song)
Sing
Signed Sealed Delivered
Satisfaction (Rolling Stones)
Soul Bossa Nova
Spanish harlem
Some Enchanted Evening
Summer Lovin'
Santa Lucia
Sunrise Sunset
Salut D'Amour (Elgar)
Swan Lake
Shake It Off
Somos Novios
PIECES BEGINNING WITH 'T'
Take The A Train
Take Five
Takin A Chance On Love
Tea For Two
Thanks For The Memory
That Old Black Magic
That old Feeling
Thats All
Thats Amore
Thats Life
These Foolish Things (remind me of you)
They can't Take That Away From Me
They Didn't Believe Me
They Long to be Close To You
This Can't be Love
Three Coins In a Fountain
Three Little Words
Till There Was You
Time After Time
Too Marvelous For Words
Try a Little Tenderness
Two Sleepy people
This Heart of Mine
Too ra Loo Ra Loo Ra
The Flight Of The Bumblebee
Tico Tico
Top Hat White Tie and Tails
The Entertainer
Three Times A Lady
Time warp
Traumerei (Schumann)
Thunder and Lightening Polka (Strauss)
The Merry Widow (Lehar)
True Love
The Lion Sleeps Tonight
Tarrantella
Thunderstruck
The Minstrel Boy
Toss The feathers
The Rose
Theme from Love Story
PIECES BEGINNING WITH 'U'
Unforgettable
Up
Up a lazy river
Uptown Girl
Under The Bridges Of Paris
Unchained Melody
PIECES BEGINNING WITH 'V'
The very Thought Of You
la Vie En Rose
Violets are Blue
Viva La Vida
Volare
PIECES BEGINNING WITH 'W'
Watermelon Man
Wave
Way You Look Tonight
What A Wonderful World
What Are You Doing The Rest Of Your Life?
What is This Thing Called Love
What the world needs now is love
What Now My Love
Whatever Lola Wants
What'll I Do
When I Fall In Love
When The Saints Go Marchin In
When You Wish Upon A Star
Where or When
Where The Blue Of The Night
Wichcraft
without a song
Woody Woodpecker
Who's Sorry Now
When I'm 64
Wine Women and Song (Strauss)
Walkin My Baby Back Home
When Irish Eyes Are Smiling
Walking On Sunshine
Wooden heart
Waltzing matilda
William tell Overture
PIECES BEGINNING WITH 'Y'
Yes Sir, Thats My Baby
You and the night and the music
You Are So beautiful
You Go To My Head
You make me feel so young
You must have been a beautiful baby
Your Sensational
you're nobody till somebody loves you
You'd be So Easy To Love
Young At heart
You're getting to be a habit with me
Your the top!
Yesterday
Your song
You Were Always On My Mind
You raise Me Up
You made Me Love You
Yellow
PIECES BEGINNING WITH 'Z'
Zip - a- dee doo dah
Zorba the greek